What Is Adwords?
Adwords is Google's system for advertising in the search results.
Google shows an ad for your business in the search results and you pay when it gets clicked. For instance, you can create an ad that shows up when someone searches for "local therapist."
In this photo, the results along the top and along the right side are Adwords ads.
Why Do Therapists Need Adwords?
Adwords helps you bring new clients to your therapy practice for a very affordable price. I recommend it for almost any therapist.
Here's why.

The average client does about 9 sessions of therapy (source). Let's assume you charge $100 per session. At 9 sessions per client, that means a new client is worth $900 to you.
Adwords can bring most therapists new client referrals for $200 or less. I know this because I run a lot of Adwords accounts for therapists, and I see these numbers in almost all of them.
If you spend $200 to land a client and they pay you $900, you've earned $700. That's a fantastic margin.
Best of all, you can track exactly how well Adwords is performing. You can see how much you're spending, and how much each new client referral is costing you. So there's no guesswork. You can know with certainty how successful Adwords is for you.
Why Hire an Adwords Expert?
Here's the catch.
The $200 per referral number I quoted you? You probably can't get that on your own.
Adwords is much like poker at the casino — anyone can play, but usually only the pros make money. There's a lot of strategy that goes into it, and if you don't know what you're doing, you'll lose money.
For instance, you pay for every single click that you receive. If someone searches for "physical therapist" and clicks on your ad, you've wasted money. So you need to set your ads to make sure they show up for someone searching for "therapist" and "mental health therapist" but not "physical therapist" — and this can be tricky to do.
Moreover, Adwords rewards effective advertisements. If your ad text gets clicked more than your competitors, Adwords gives you a discount. Similarly, if your ad text gets clicked less, you have to pay more. So one advertiser might pay $3 and one might pay $5 for the same click. Making sure your ads are as good as possible is again something where expertise helps a lot.
And Adwords has lots of different features that a novice probably doesn't know how to use. You probably don't know the best strategies for things like structured snippets, dayparting and match types, but a professional does.
I could go on, but the point is pretty straightforward — you get much better results from Adwords when you have a professional manage it. Of course, I'm hoping you'll decide that professional will be me 🙂
Why Work With Me?
I've been an Adwords consultant for more than five years. It was my full-time job for three years, and I've continued working as a freelancer after entering my doctoral program in clinical psychology.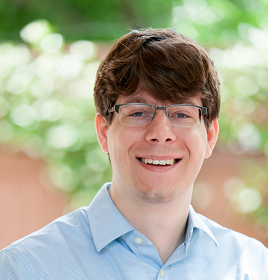 I was trained by some of the best minds in the business, and I've run everything from massive accounts spending over $100,000 per month to campaigns for small clients who wanted to spend their first $100. I understand Adwords inside and out, and as a graduate student in clinical psychology, I understand the world of therapy as well.
Plus, I'm passionate about this. If I can help a therapist grow their business, then they can see more clients, and more people can get the help they need. That matters to me.
So I don't cut corners.
Some of my competitors make a big deal about creating four ad groups and dozens of keywords. I give you over a hundred of each.
I also talk with each client to figure out what makes them unique as a therapist, and use that information to craft custom ads and keywords.
The bottom line?
When I say you're in good hands with me — trust me, you're in good hands 🙂
What I Offer
Most of my competitors use a good-better-best pricing strategy. I just give the best to everyone.
Here's what I do for you:
AdWords Setup Package
Analysis Of Your Practice: I research the various ways that someone could search for each of the conditions you treat and services that you offer.
Comprehensive Keyword Creation: I create 100+ individual keywords that match to each of these searches, so that your ads can appear anytime someone searches for the services you offer.
Negative Keywords: I block irrelevant searches from matching to your ads, so you don't appear when someone searches for something you don't offer.
Ad Writing: I create unique ads for every single keyword, which means that potential clients see ads that reflect exactly what they're looking for.
Landing Pages: I configure these ads to land users on the exact page on your site that has the highest chance of turning them into a new client.
Technical Wizardry: I also handle all of the technical factors, like configuring your campaigns, setting bids, and helping you with conversion tracking.
Reporting: I explain your account performance so you can understand how your ads are doing and what results you are getting.
Account Management: And I handle all of the ongoing account management, so there is no stress on your end!
This strategy ensures that every dollar you invest in AdWords gets you the best possible results. Every piece of your account is customized to your specific practice so that you can reach the exact people who are looking for your services with an ad that tells them exactly how you can help.
Ongoing Adwords Management
Once your account is launched, I partner with you for the long haul.
As your AdWords account manager, I'll make sure everything is working as it should and tweak your bids to help you get the most from your budget.
I'll also send you email reports explaining exactly how your account is performing, so you know with confidence if you are getting a good investment from your investment in AdWords. (Your first report will cover performance from your first month, and all future reports will be quarterly.)
In addition, you are entitled to 15 minutes of free email support each month, which is all that most therapists need to answer any questions that might emerge or handle any small changes.
Pricing
I offer a simple pricing structure. You pay a setup fee of $750 and then a monthly management fee of $200/mo. After the first six months, your management fee drops to $120/mo.
I realize that cash can be limited for many solo practitioners, so I also offer a "Lite" version of my AdWords package exclusively for solo practitioners. With the Lite version, you pay a setup fee of $450 and a monthly management fee of $150/mo, which also drops to $120 after six months.
The Lite version includes everything from the full package, but it does limit you to advertising within the 25 most common specialty areas. (Less common specialty areas require more time on my part to research and set up.) Click the box below to see the list of specialties eligible for the Lite plan.
This is a list of common specialty areas that would be appropriate for the Lite plan.
Addiction
Affordable/Sliding Scale Therapy
ADHD
Anger
Anxiety
Autism
Bipolar
Cognitive Behavioral Therapy
Child Therapy
Christian Counseling
Couple's Counseling
Depression
Eating Disorders
Family Therapy
LGBTQ+ Therapy
Grief
OCD
Online Therapy
Phobias
Psychological Assessment
Self-Esteem
Stress
Teen Therapy
Trauma
Mindfulness
Discount Options
If cash flow is an issue, you can spread your setup fee across the first three months at no additional charge.
You can also save money with my three discount options:
Earn a $100 discount by committing to my "pay it forward" program
Earn a $100 discount each time a therapist you refer signs up for my services
Earn a $50 discount by signing up for both my SEO and AdWords packages.
These discounts stack, so you are welcome to take advantage of all of them! 🙂 If you have already paid the setup fee, the discount will be applied to your next monthly maintenance.
Informed Consent
Please keep in mind that these amounts only include the fees for my services – not the cost you pay to AdWords itself for running your ads. Typically solo therapists will spend between $300 and $500 each month on AdWords ads, while group practices may allocate significantly more than this.
While most of my therapist clients are able to turn a profit using AdWords, I cannot guarantee success. Fortunately, on the rare occasions where Adwords is not successful, it's usually apparent within the first 1-3 months. I suggest that you consider the total amount you would be investing in AdWords over this period and make sure you are comfortable with the risks involved – if you need help with this calculation, feel free to contact me!
Testimonials
"Dan is a great guy and the real deal. He's genuine, approachable, and knows how to optimize paid advertising for therapists." Joe Sanok, MA, LLP, LPC, NCC, PracticeOfThePractice.com
"Daniel Wendler knows his stuff. He has helped so many people get their private practice marketing moving like a well-oiled machine, and his warm, engaging personality makes him a pleasure to work with.Jane Carter, LPC, President of the National Association of Counselors in Private Practice, PrivatePracticeCounselors.com
"I couldn't be more pleased with Dan's work! He has essentially taken his vast knowledge and formidable skill set and applied it to my practice as if it were his own. I unhesitatingly recommend him." Mike Pecosh, M.Ed., NCC, LPC, WashingtonTherapist.com
"Whenever a client is looking to grow their practice through Adwords, we always refer them to Dan. He consistently goes above and beyond for our clients and we view him as the best Adwords expert in the industry for therapists." Perry Rosenbloom, CEO, BrighterVision.com
FAQ
Got questions? I've got answers.
Let's Get Started
I'd love to help you bring in some new clients. Fill out the contact form below and I'll be in touch right away.