What Is Adwords?
Adwords is Google's system for advertising in the search results.
Google shows an ad for your business in the search results and you pay when it gets clicked. For instance, you can create an ad that shows up when someone searches for "local therapist."
In this photo, the results along the top and along the right side are Adwords ads.
Why Do Therapists Need Adwords?
Adwords helps you bring new clients to your therapy practice for a very affordable price. I recommend it for almost any therapist.
Here's why.

The average client does about 9 sessions of therapy (source). Let's assume you charge $100 per session. At 9 sessions per client, that means a new client is worth $900 to you.
Adwords can bring most therapists new client referrals for $200 or less. I know this because I run a lot of Adwords accounts for therapists, and I see these numbers in almost all of them.
If you spend $200 to land a client and they pay you $900, you've earned $700. That's a fantastic margin.
Best of all, you can track exactly how well Adwords is performing. You can see how much you're spending, and how much each new client referral is costing you. So there's no guesswork. You can know with certainty how successful Adwords is for you.
Why Hire an Adwords Expert?
Here's the catch.
The $200 per referral number I quoted you? You probably can't get that on your own.
Adwords is much like poker at the casino — anyone can play, but usually only the pros make money. There's a lot of strategy that goes into it, and if you don't know what you're doing, you'll lose money.
For instance, you pay for every single click that you receive. If someone searches for "physical therapist" and clicks on your ad, you've wasted money. So you need to set your ads to make sure they show up for someone searching for "therapist" and"mental health therapist" but not "physical therapist" — and this can be tricky to do.
Moreover, Adwords rewards effective advertisements. If your ad text gets clicked more than your competitors, Adwords gives you a discount. Similarly, if your ad text gets clicked less, you have to pay more. So one advertiser might pay $3 and one might pay $5 for the same click. Making sure your ads are as good as possible is again something where expertise helps a lot.
And Adwords has lots of different features that a novice probably doesn't know how to use. You probably don't know the best strategies for things like structured snippets, dayparting and match types, but a professional does.
I could go on, but the point is pretty straightforward — you get much better results from Adwords when you have a professional manage it. Of course, I'm hoping you'll decide that professional will be me 🙂
Why Work With Me?
I've been an Adwords consultant for more than four years. It was my full-time job for three years, and I've continued working as a freelancer after entering my doctoral program in clinical psychology.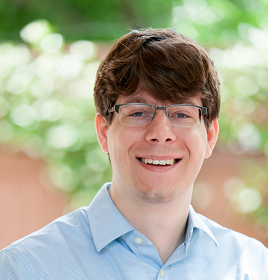 I was trained by some of the best minds in the business, and I've run everything from massive accounts spending over $100,000 per month to campaigns for small clients who wanted to spend their first $100. I understand Adwords inside and out, and as a graduate student in clinical psychology, I understand the world of therapy as well.
Plus, I'm passionate about this. If I can help a therapist grow their business, then they can see more clients, and more people can get the help they need. That matters to me.
So I don't cut corners.
Some of my competitors make a big deal about creating four ad groups and dozens of keywords. I give you over a hundred of each.
I also talk with each client to figure out what makes them unique as a therapist, and use that information to craft custom ads and keywords.
The bottom line?
When I say you're in good hands with me — trust me, you're in good hands 🙂
What I Offer
Most of my competitors use a good-better-best pricing strategy. I just give the best to everyone.
Here's what you get:
AdWords Setup Package
100+ highly relevant keywords, customized to your areas of specialty.
100+ tightly organized ad groups
2 ads per ad group, set to compete and choose a winner
Customized ad text and hand-picked destination URLs
Expert configuration of all campaign settings and ad extensions
Help with setting up conversion tracking.
1 month of management and optimization (described below)
An end-of-month report, describing account performance and insights for your business (described below)
My price for all this? $995.
Remember that on average, you earn $700 from each new AdWords lead. So you'll normally earn back most of my fee with your first new client, and you'll make a profit with your second new client.
I offer discounts to recent grads and nonprofits. If finances are an issue for you, let me know and we'll make it work.
Adwords Management & Reporting
AdWords accounts are kind of like cars. They work better with a little maintenance.
That's why I offer ongoing AdWords maintenance. I'll make sure everything is working as it should and tweak your bids to help you get the most from your budget.
I'll also send you a email report explaining exactly how your account is performing, so you know with confidence if you are getting a good investment from your investment in AdWords.
My standard optimization package is $700 and covers one full year. Here's what I provide during that year:
AdWords Maintenance Package
Quarterly campaign optimizations.
Quarterly email reports explaining how your campaign is doing and if anything should be changed.
15 minutes of free email support each month.
A 25% discount on any additional AdWords services you hire me for during that year.
If this package doesn't suit your needs, reach out and I'm happy to customize it for you. For instance, I could provide more frequent optimization, or adjust the package to cover only three months or six months instead of a full year. Let me know what you need and I'll offer you a custom quote.
I'm also available for as-needed maintenance if you prefer. As-needed maintenance is billed at my standard hourly rate of $180.
Testimonials
"Dan is a great guy and the real deal. He's genuine, approachable, and knows how to optimize paid advertising for therapists." Joe Sanok, MA, LLP, LPC, NCC, PracticeOfThePractice.com
"Daniel Wendler knows his stuff. He has helped so many people get their private practice marketing moving like a well-oiled machine, and his warm, engaging personality makes him a pleasure to work with.Jane Carter, LPC, President of the National Association of Counselors in Private Practice, PrivatePracticeCounselors.com
"I couldn't be more pleased with Dan's work! He has essentially taken his vast knowledge and formidable skill set and applied it to my practice as if it were his own. I unhesitatingly recommend him." Mike Pecosh, M.Ed., NCC, LPC, WashingtonTherapist.com
"Whenever a client is looking to grow their practice through Adwords, we always refer them to Dan. He consistently goes above and beyond for our clients and we view him as the best Adwords expert in the industry for therapists." Perry Rosenbloom, CEO, BrighterVision.com
FAQ
Got questions? I've got answers.
Let's Get Started
I'd love to help you bring in some new clients. Fill out the contact form below and I'll be in touch right away.