It's easy to market yourself online as a therapist
Or at least, it should be.
That's why I launched Marketing for Therapists. Online marketing isn't rocket science. If you've made it through grad school and you've passed your licensing exam, you're smart enough to learn how to launch a website and attract new clients online.
How can I be so sure? Well, I know quite a bit about both marketing and therapy.
The Author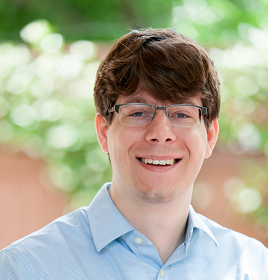 My name is 
Daniel Wendler
 and I wrote 
Marketing For Therapists.
 I've spent over four years working as an online marketer, and I'm currently enrolled in a doctoral program for clinical psychology.
I made this website because I wanted to create an easy guide that would help therapists build a website, design it effectively, and reach new clients online. My goal is to show how easy and inexpensive it is to build a great website and find new clients online.
Whether you're a counselor, a therapist, a psychologist, or any other mental health specialty, I hope you'll find this website helpful. Pull up a chair (or a couch, if you've got a psychoanalytic bent) and let's get started.
The Guide
Marketing For Therapists is divided into three sections.
I recommend you start with the lessons in Launch Your Site and work through the guide in order, but you can jump to the sections that interest you most if you prefer.
Want more help than the guide can provide? Drop me a line! I've helped therapists across the country grow their practices, and I'd love to work with you too.